Personal safety, reimagined.

Protect yourself on the fly with the Blaire personal alarm!

LOUD 130 decibel alarm and blinding LED strobe light will protect you and deter attackers.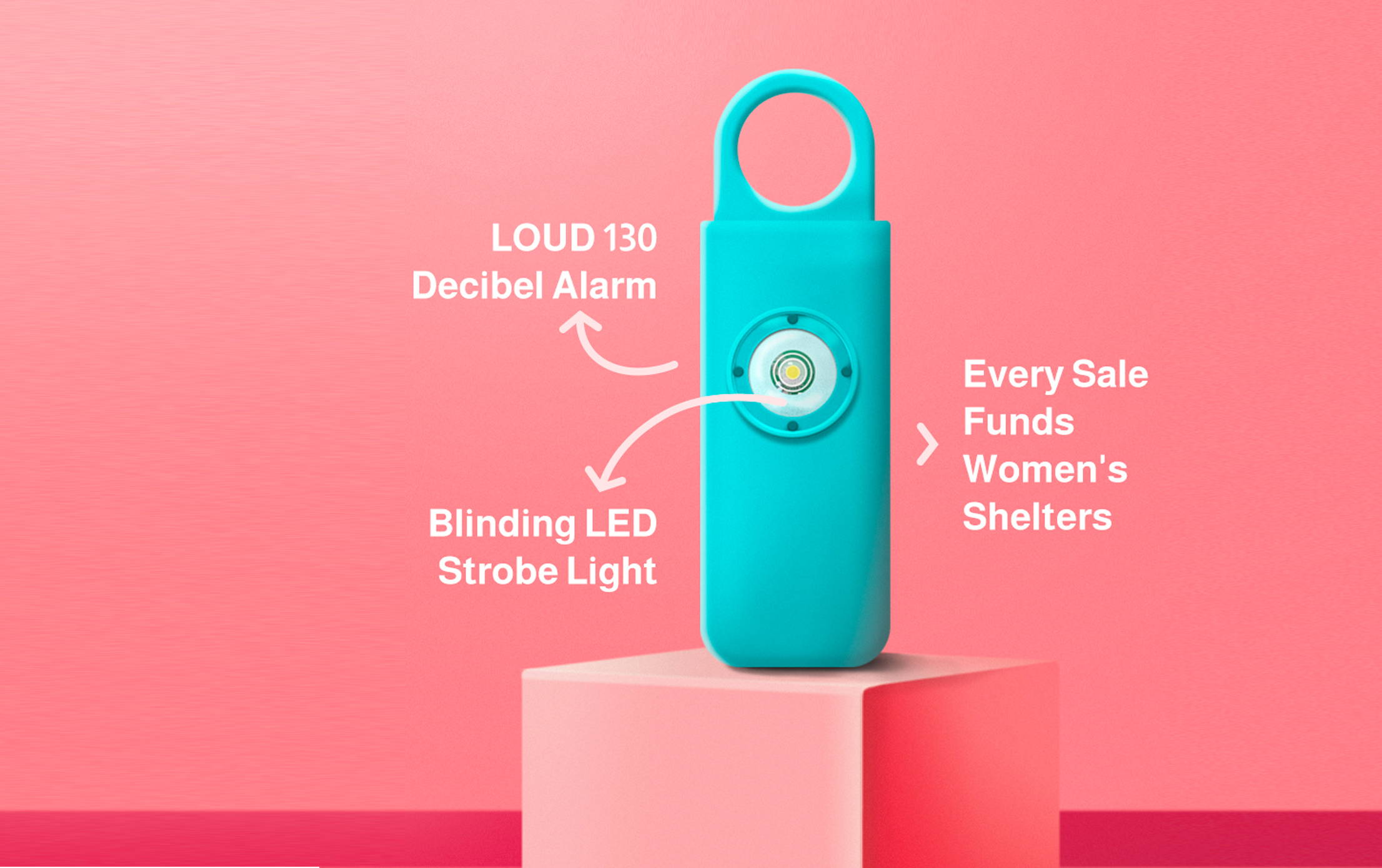 Every sale helps fund
women's shelters.
We donate a portion of all of our profit to helping women's shelters across the world. Protect yourself and help others with Blaire! ❤️
You have a right
to feel safe.

Safety is your birth right. Safety is equality. We are working hard to provide equitable peace of mind and safety all around the globe.
My daughter is a nurse and works night shifts. I bought her 2 of these to carry around with her and she luckily hasn't had to use them but she did say that she feels MUCH safer having them. The alarm is so loud it can be heard from miles away and the bright light is blinding. Sure to fend off any attackers
Great product, all 5 alarms worked. Alarms are very loud so will deter any robbers and security and for help.
These work great. They look cool and are small enough to carry with you anywhere. The flashlight is bright and the alarm can be heard for miles. Recommended.